8 tags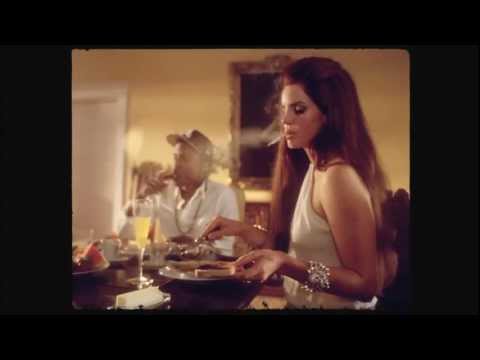 4 tags
But it's Right There!
Once upon a time, only a generation or so ago, the most popular names for girls were Mary, Susan, and Linda. Top boys names included David, John, and James. Nowadays, the variety in baby naming is mind-boggling. Of course, the infamous celebrity baby names stand out as a prime example of the shift in naming trends from subdued to hyper unique - Apple, Blue Ivy, Zuma, Pilot Inspektor, and Blanket -...
3 tags
4 tags
Hi, My Name is Karen
In the fifth grade, my class of roughly eighteen students sat down with our school's guidance counselor for what I believe was a download on the death of someone in the school community.  Frankly, I can't quite recall what the intended topic that day was because it ultimately turned into an opportunity for the other seventeen students (barring a few who were truly close to me) to go around the...
5 tags
We All Farm by Proxy
All my life, I have been an unabashed carnivore. Growing up in the Deep South, and specifically spending most of my young adult life in New Orleans, food has been as much a means for survival as it has been a tool for understanding my culture, bonding with others, and generally "having fun." When I travel, I base my itinerary around restaurant reservations and local delicacies rather than...
Anonymous asked: hey u said u own emily maynards trench coat. i love it, where is it from? thanks1
6 tags
5 tags
Courtney Won The Bachelor
The End. As they say - all good things must come to an end.  As must horrible, soul-crushing, cornea-searing travesties. The outcome of the finale was so utterly unsurprising yet disgusting that I see no need to write a recap.  We all knew how the story would end, and yet we're all saddened by it. No reason to relive it any further.  What I do want to relive, however, is The Bachelor:...
4 tags
How Do You Recap a Recap?
Let me start by asking a couple of questions.  First, since when do a bunch of grown women raise their hands to speak? To be fair, this probably makes since, as most of these rejects aren't actually grown women - they're more like PMS-ing middle schoolers whose parents make questionable choices and, thus, allow them to get breast implants at age 14. In any event, this hand raising...
2 tags
8 tags
Now this should go on my Pinterest wedding board
    I'm so glad I finally found the perfect dress for my macabre / Tombstone / fetish-themed dream wedding.
3 tags
"I wonder if we're gonna be able to get to the...
Last week, I took an inadvertent vacation from The Bachelor (not as exciting as any of their vacations, sadly) due to Time Warner Cable's utter incompetence. However, it ended up being a blessing in disguise. With my job keeping me awake literally 24-hours a day, I didn't need the added stress that is brought on by watching The Bachelor. This week, however, my workload has begun...
Fuck you, Time Warner Cable
Regularly, Time Warner Cable chooses not to record the shows I've asked it to, or it shuffles through an entire episode in a matter of minutes, or it records something I've never heard of (such as "I Just Want my Pants Back," which has happened more than once). Today, it choose to record a marathon of the Jersey Shore instead of The Bachelor. I'm actually devastated....
6 tags
"New York is the only real city-city."
There are few cities more deserving of the description "cosmopolitan" than New York (Manhattan, specifically).  Why, wasn't it Sex and the City, which was based here in Manhattan, that popularized the drink of that same name?  In a nominal sense, the adjective "cosmopolitan" is meant to represent a person or place that has "…worldwide rather than limited or provincial scope or bearing" or "…wide...
3 tags
"Oh my gosh, so good when it hits your lips!"
Welcome to Season 16, Episode 7! Are we halfway done yet? In the intro to tonight's episode, I hear some variation of "I love Ben" three times. And then, of course, the other half of the intro is devoted to Courtney-bashing. Which is unsurprising given that 66.67% of the magazines I bought today had Ben and Courtney on the cover. Yes. I am now wasting time and money on...
2 tags
3 tags
3 tags
"Should I just bend over and take it up the...
Before I start this recap, I just want to take a second and remind the world that the man pictured above is the person that 30 women quit their jobs and left their families and friends to pursue. That being said, let's get started! In the intro to this episode, we've already travelled to a new country, been on a helicopter ride, and taken all of our clothes off...
4 tags
"Games? Love Games?"
When I was a sophomore in college, someone introduced me to the magic that is Old Gregg from The Mighty Boosh. For anyone who hasn't seen the Old Gregg skit, I'm not going to go so far as to recommend watching it, but I wouldn't tell you not to, either. In any event, there is an amazing, epic, wonderful song in this skit titled "Love Games" - and, truly, it is...
3 tags
3 tags
"It's a Man's Man's Man's World"
James Brown once wailed, "This is a man's world, this is a man's world/But it wouldn't be nothing, nothing without a woman or a girl." And I'd have to agree with him. This is still, sadly, a man's world – despite all of the strides women have made in my mere 23 years on this earth. However, I might disagree that – at this point – people truly realize that the world would be...
3 tags
"Who knew that strippers could play baseball?"
The Bachelor is like an STD. In the case of STDs, you're terribly afraid of catching one and very, very upset if you do - but you just like sex so much that you're willing to put yourself in harms way. Likewise, I know I shouldn't be watching The Bachelor, I know it's not good for me, I know I'll get sucked in by the Maury-like drama, I know I'll regret...
3 tags
Is this the Saddest Thing in the World?
As a child living in a suburban gated community, I was surrounded by "soccer moms."  I hate that term, as many of these women's children didn't even play soccer, but it is what it is.  I would have to lump my mother into that category because - even though she worked part-time from home - her life largely revolved around mine.  She was an extremely hands-on parent - in a...
2 tags
I Would Have Been an Ideal Bachelor Contestant at...
Ask anyone who knows me and they'll confirm it - I'm a little "boy crazy." Not so much in the sense that I'm always going out and hooking up with guys, commenting on whether or not guys are attractive, or eye-fucking dudes at the bar or on the street. Rather, I always find myself having a serious crush, or a boyfriend, or a friend with benefits that I'm trying...
3 tags
"I almost just want to rip her head off and...
Each week, despite my one-time disdain for and disgust over InterventionThe Bachelor, I find myself watching the show and live-tweeting my reactions.  As such, I thought it was high time to provide a recap of one of these crazy episodes.  I'm not sure I can bear to make this a weekly blog entry, but last night's episode was just so out of control that this needed to happen.  It's...
The Social Awkwardness Continues
Yesterday, I received a text that read "stole your doughnut date idea."   To explain this, we have to rewind a few weeks. When the Yale Nerd (from "Synesthesia, and Other First Date Nonsense") and I were first talking about getting together, I proposed that we check out the Doughnut Plant in Chelsea.   I love doughnuts and thought this would be the perfect way to hang out...
Childhood Diaries
This morning, while looking for a charger for the phone I used before finally getting an iPhone 3GS in 2009, I found all of my childhood diaries (let me just be real for a second, I was only searching for the charger so I could torture myself by looking at look at old text messages sent to me by someone very important at the point in time when he was becoming very important).  Before I moved to...
Déjà Vu
A few months ago, I wrote a post titled "I Think We Have Too Many Street Fairs," in which I commented on the absurdity of having so many obnoxious, cheesy fairs around the city that only serve to block traffic, create a good deal of noise, and perpetuate the sale of ambiguously new socks.  In that post though, I mentioned my amusement at a man who also happened to be walking through a...
4 tags
Synesthesia, and Other First Date Nonsense
Though I have never been single for longer than three or four months, I've been on surprisingly few "first dates."  Sure, in the most nominal sense, I've had a first date with every person I've ever been in any type of relationship with that spans beyond a hook-up.  However, when I say "first date," I'm really referring to the first time you ever...
1 tag
I Have Lots of Things to Say
Are you in New York City? Are you planning on being in New York City? Do you want to be in New York City? If you answered "yes" to any of those questions, you should hop on over to my Yelp page and see where you should be going and what you should be doing (or, where and what you should be avoiding at all costs). A few people think I'm funny, cool, and/or useful - maybe you...
"Don't bash me over the head for this - but you're...
It was recently brought to my attention that I'm a little sassy, and that some people take offense to this.  Of couse, my sassiness (some might say bitchiness, or worse) is something I'm very aware of, and I do recognize that it can be problematic at times.  In many situations though, it's a good thing - it can make people laugh, it can provide me with good material for my blog,...
4 tags
Ten Things That Defined My Night
1. Heineken Light 2. "I could drink a cigarette faster than I could drink a beer." 3. "He's probably gay. He's probably given a handjob and thought that was OK." 4. Crew neck t-shirts with blazers 5. People from Queens 6. People with enough free time to own dogs 7. Terrible pick-up lines: "I'm not ready to get married, but if you have the ring...
6 tags
Goodbye, 2011
2011 was a year of major changes for me, although certain things remained the same (as tends to happen).  I grew up a lot over the course of the year - I learned to be OK on my own (really on my own, not just living alone) and I developed a love of bleu cheese, über-peaty scotch, brussels sprouts, and full-bodied red wines.  I let go of certain rules, though I developed some new ones.  I let...
Isn't He Charming?
I love this person.  And people tell me I have poor taste in men.  I just can't understand why they would say that!
5 tags
I Think I'm Funnier on Twitter
It doesn't give me enough characters to be moody and introspective.  So I can only be snarky and vulgar.  For the most part, at least.  You all should follow me there.
5 tags
Definition: Golden Dick
Word: Golden Dick, noun, gold-en dick Definition: A slang term that refers to a male partner, sexual or romantic, with high net-worth who bestows much of his wealth onto his female companion.  Synonyms include "Sugar Daddy," "Caretaker," "Baller," and "Big Poppa," among others. "Ooo girl, where'd you get that fine-ass bracelet from? ...
Aurgasm
You all don't know this, but music is a huge part of my life.  Listening to music is one of my favorite pastimes.  I am totally content just sitting on my couch, listening to music, and doing nothing else.  I can be a bit ADD at times and flip around a lot.  Alternatively, I sometimes find myself fixated on one song and will listen to it 17+ times in a row.  I listen to music in the morning,...
2 tags
What is "Original Content" Anyway?
When I joined Tumblr, I did so because I thought it offered a better platform to interact with other bloggers and potentially other like-minded people than the comparatively austere WordPress.  However, I did not realize that Tumblr was more or less Pinterest Part 1, full of 16 to 19-year-old girls reposting pictures of anything ranging from glitter to hardcore penetration gifs without really...
Chromatic Wanderlust
I've always been one for escapism.  My whole life, I've loved acting, dressing up in costumes, seeing plays, going to movies, and generally doing anything that will allow me to be someone else or insert myself into some other life for a brief moment.  It's not that I'm unhappy with myself or my own life - it's just that there are so many other lives, situations,...
2 tags
1 tag
5 tags
Opportunity Ain't Gonna Knock If Ya Don't Build a...
On the Friday after Thanksgiving, I went out to a lengthy lunch with a few friends.  Not only were the food and company great, but we also had the most attractive waiter of my life.  That's no small feat either.  There are tons of gorgeous, wannabe actors and models in New York that work a day job in the food services industry, but this guy was the most attractive for me.  Tall, lean,...
6 tags
3 tags
Listen
Please See Below
Per the post below titled "Luck be a Lady," the first ex-boyfriend engagement to his post-me girlfriend took place yesterday.  I think I'm going to buy some Doritos and malt liquor now.